Return to Library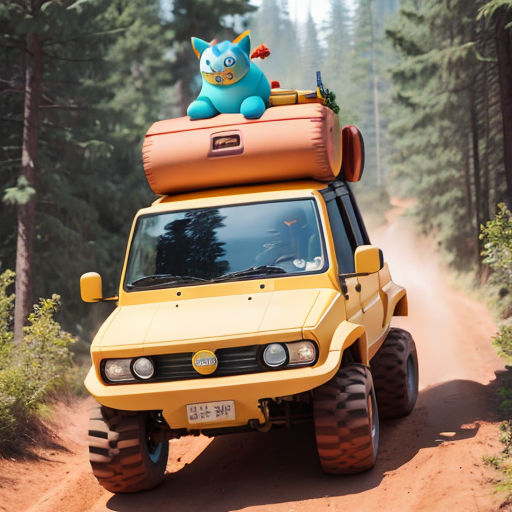 Moto the Monster Truck
a story by Storybird
by Storybird
Created on 26 May, 2023
Moto, a kind-hearted monster truck, sets out on a journey to help his friends and discovers the true meaning of bravery.
The End.
Did you like this story?
Share it with your friends and family on social media!
https://storybird.ai/library/moto-the-monster-truck
Did you like this story?
Share it with your friends and family on social media!
https://storybird.ai/library/moto-the-monster-truck
If you liked that, we think you'll like:
Moto, a kind-hearted monster truck, sets out on a journey to help his friends and discovers the true meaning of bravery.
Once upon a time, in a world where monster trucks roamed free, there lived a kind-hearted truck named Moto. With his sleek blue body and shiny wheels, Moto was always ready to help out a friend in need. He lived in a vast, green field surrounded by tall trees that rustled in the wind. Moto loved nothing more than racing through the field, kicking up dirt and blasting through obstacles. But his favorite thing of all was spending time with his best friend, a little girl who loved him for who he was.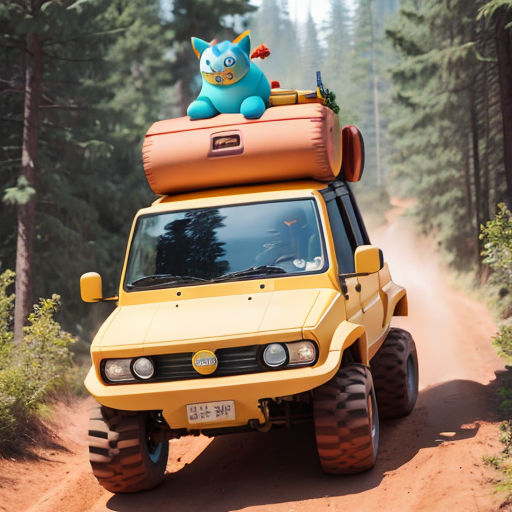 One day, while racing around the field, Moto heard a loud rumbling noise in the distance. It didn't take long for him to find out that his friends were in trouble. Without a second thought, Moto raced towards the sound, determined to help his friends in whatever way he could.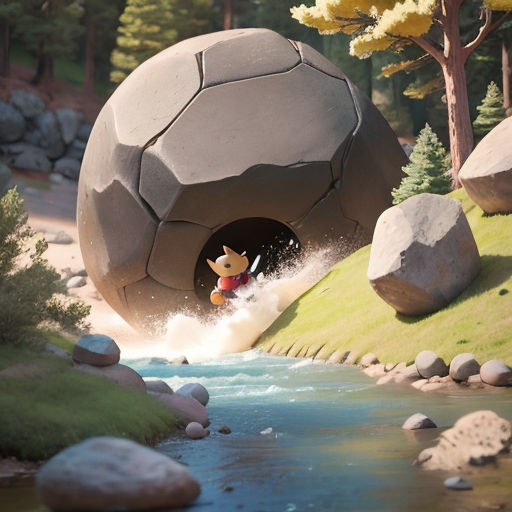 Moto knew that his friends were counting on him. Without a moment's hesitation, he revved his engine and set out on a journey that would take him across hills and valleys, through forests and swamps. Along the way, he met new and exciting characters - from the wise old owl who helped him navigate the rocky terrain, to the mischievous monkey who taught him how to swing from tree to tree. But through it all, Moto remained true to his mission, always focused on the task at hand...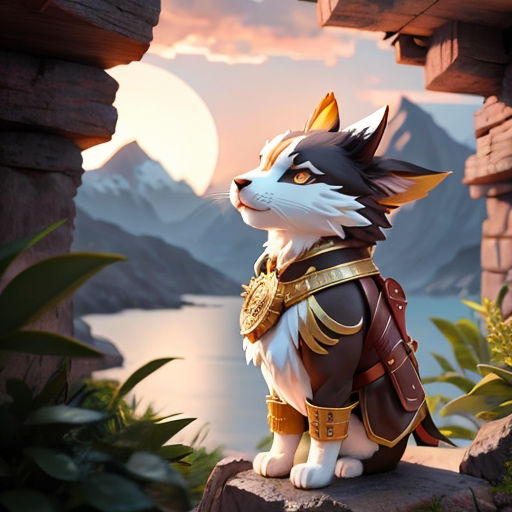 Moto encounters obstacles on his journey. As he approached a steep mountain, he realized he had to go through it to reach his friends. The mountain was daunting, with jagged rocks and narrow paths. But Moto was not one to back down from a challenge. As he started to climb, he heard a faint cry for help. It was a family of bunnies who were stuck in a crevice. Moto knew he had to help them out first.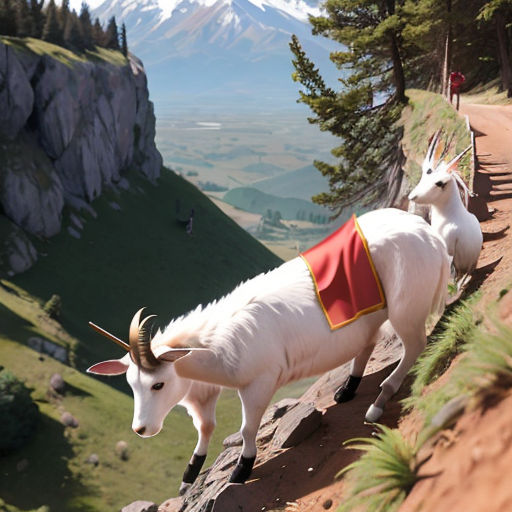 Moto sprang into action, using his strength to lift the bunnies to safety. It was a scary moment, but Moto's bravery shone through. As the bunnies hopped away, they thanked Moto for his help. In that moment, Moto realized how important it was to help others in need. He felt proud of himself for being brave and kind, and wondered what other challenges lay ahead.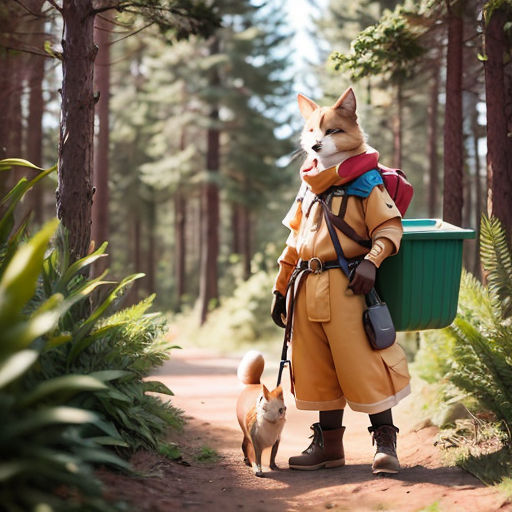 As Moto continued his journey to find and help his friends, he stumbled upon a timid rabbit who needed help crossing a busy road. The rabbit was too scared to move, frozen in fear by the noise and honking of the cars. With a gentle nudge of his bumper, Moto convinced the rabbit to hop into his safe, warm truck bed. Together, they crossed the road, and the rabbit hopped off, grateful for Moto's help. With his new friend safe, Moto set off on his way again.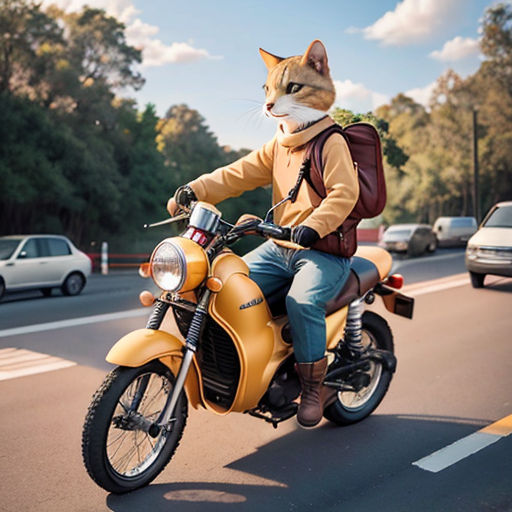 But as Moto traveled further, disaster struck. His big tires went flat, and he was stranded in the middle of nowhere. With no help in sight, Moto knew he had to find a way to fix his tires on his own. Using his quick wits and resourcefulness, he gathered supplies from the surrounding area, using leaves, twigs, and even a honey stick to patch up his tires. The process was messy and difficult, but Moto refused to give up. Finally, after many attempts, the tires were fixed, and Moto was back on the road.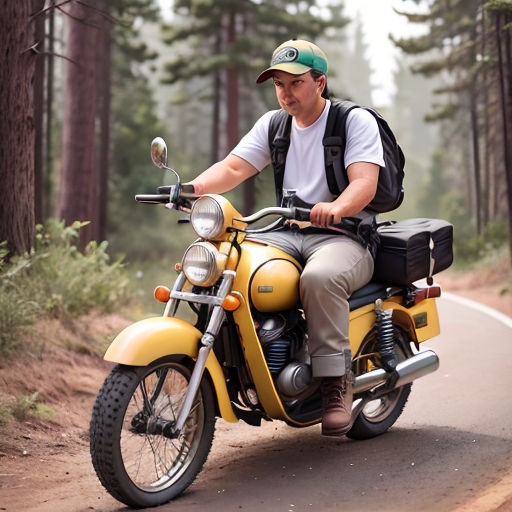 As he continued on his way, Moto found himself entering a dark, scary forest. The trees were thick and tangled, casting eerie shadows across the ground. Moto's engine roared, but the sounds of the forest drowned out all other noise. Suddenly, Moto heard a low growl, and he knew he was not alone. With all his bravery, he revved his engine, barreling through the forest and away from danger. He emerged on the other side, breathing a sigh of relief that his adventure through the scary forest was over.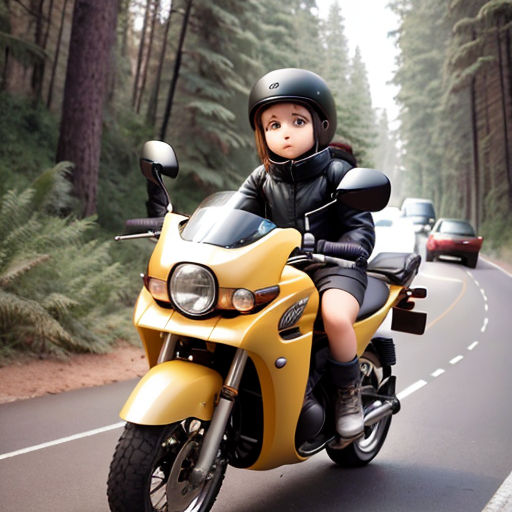 As Moto emerged from the forest, he found himself facing a new challenge. A broken bridge lay ahead of him, and there was no way around it. He put on his brave face and carefully navigated his way across. But halfway through, the bridge started creaking and groaning under his weight. Moto had to think fast and use all his skills to make it safely to the other side. After a long, hard journey, Moto finally made it across the bridge to continue on his adventure.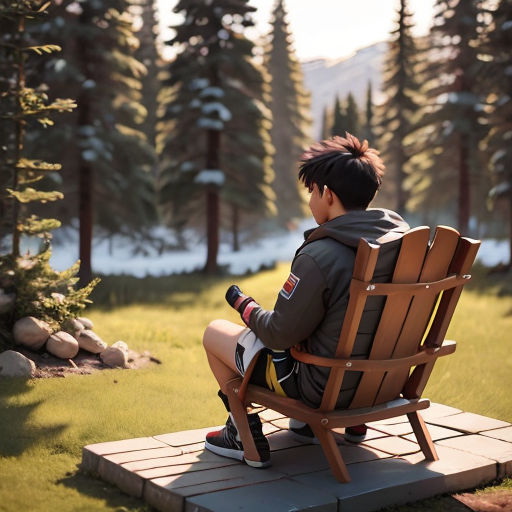 As Moto drove on, he met a group of chatty birds. The birds were so excited to see him, and they told him all about their travels and adventures. But they also had some valuable advice for him. They warned Moto about the dangers ahead and gave him some tips on how to stay safe. With their help, Moto felt more prepared and confident to continue his mission.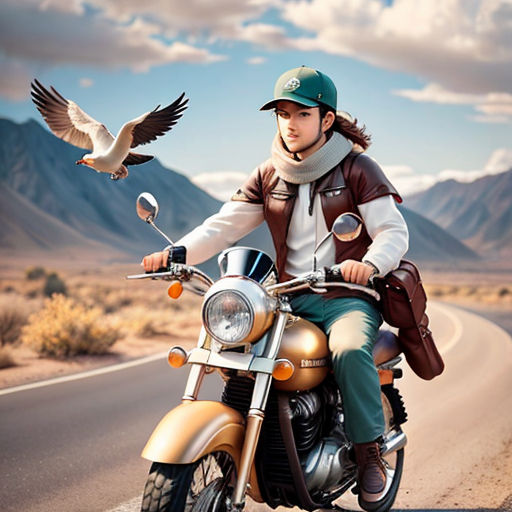 Finally, after many twists and turns, Moto arrived at his friends' location. But to his surprise, their predicament was much harder than he thought. They were stuck in a deep, dark cave, and there seemed to be no way out. Moto had to use all his skills and strength to find a solution. But what could he do to help his friends, trapped in a place he knew nothing about?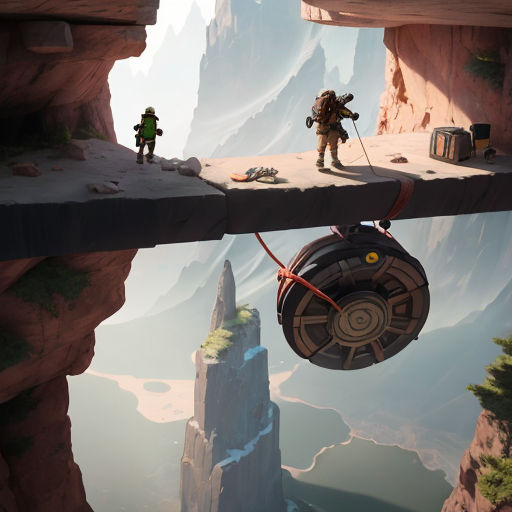 Moto saw his friends trapped in a deep, dark cave. He didn't waste any time and entered the cave. The inside of the cave was pitch black, and he couldn't see anything. He drove slowly, following the voices of his friends. As he got closer, he realized that the only way to rescue them was to push the huge boulder, blocking the cave's entrance. He braced himself and used all his might to push the boulder out of the way. The light from outside suddenly flooded in, and Moto's friends cheered with joy.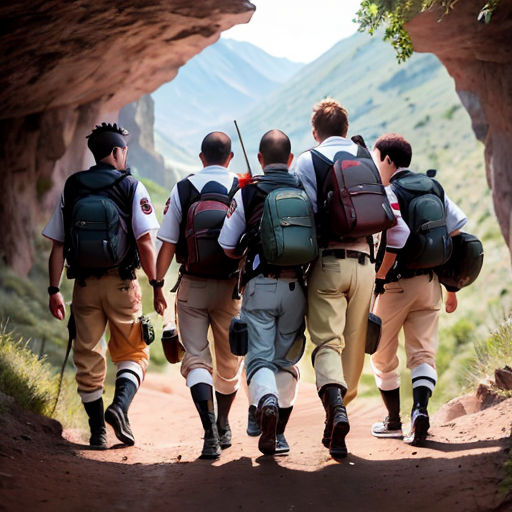 Moto was driving through a dense forest when he noticed a bird chirping frantically on top of a tall tree. As he got closer, he realized that the bird's nest had fallen and was stuck in the tree's high branches. Moto, who was afraid of heights, took a deep breath and started to climb. He pushed through his fear and rescued the bird's nest and carried it to safety on the back of his truck.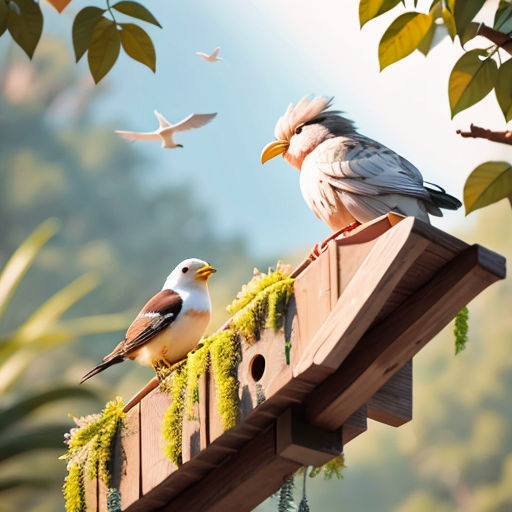 Moto was cruising through a muddy field when he suddenly found himself stuck in deep, sticky mud. He tried to wiggle his way out, but his wheels kept spinning. He knew he needed help. Thankfully, he spotted a group of animals passing by, he asked them for help. Together, they used sticks and rocks to build a pathway out of the mud, and Moto was saved. As a thank you, he decided to help the animals find their way home and guide them on the right path.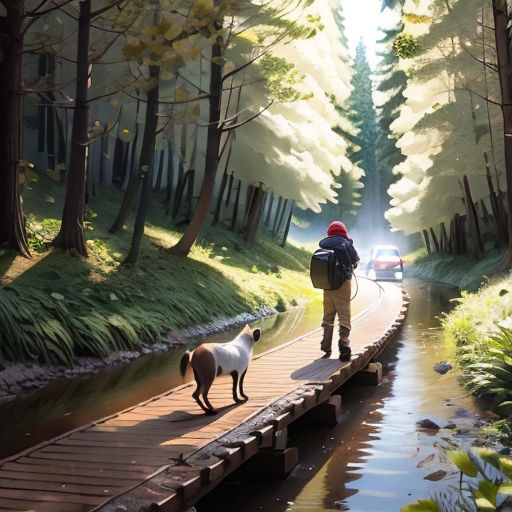 Moto continued his adventure, guiding his animal friends through the winding forest paths. Along the way, he stumbled upon a narrow, hidden trail. Curious, he ventured down the path, and to his surprise, it led to a secret shortcut that saved him and his friends hours of travel time. Moto felt proud of himself for discovering the shortcut, and knew it would come in handy in the future.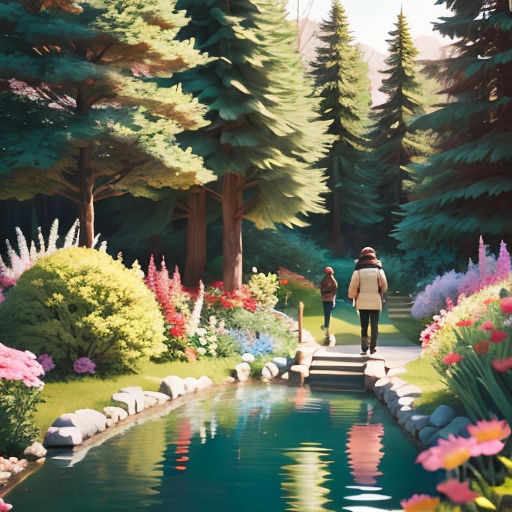 As Moto drove along the road, he encountered a large rock that had fallen onto the path, blocking the way forward. He could hear his friends calling out for help from the other side. Without hesitation, Moto revved his engine and used his strong body to push the rock out of the way, allowing his friends to pass safely. Moto felt proud of his strength and knew that he could help his friends with any obstacle that came their way.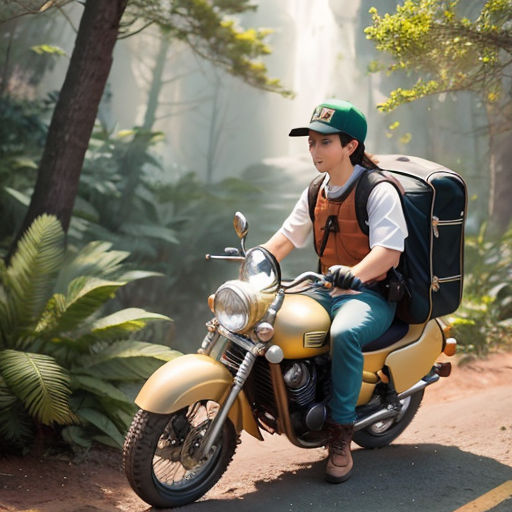 Moto learned an important lesson about teamwork and friendship. Together with his animal friends, he encountered many challenges on their journey. But through it all, they worked together, supporting each other, and always keeping a positive attitude. Moto realized that by working together, they could overcome any obstacle. He felt grateful for the friendships he had made and knew that they would never forget the adventures they shared together.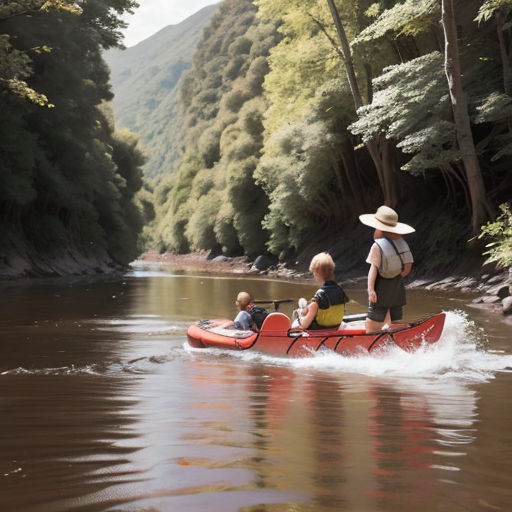 Moto and his friends celebrate their victory with a party filled with food and laughter. After all their hard work and teamwork, they could finally relax and enjoy their success. They feasted on delicious treats, danced to upbeat music, and laughed as they shared stories and memories from their adventure. Moto felt happy and grateful to have such amazing friends and realized that happiness was better when it was shared with others.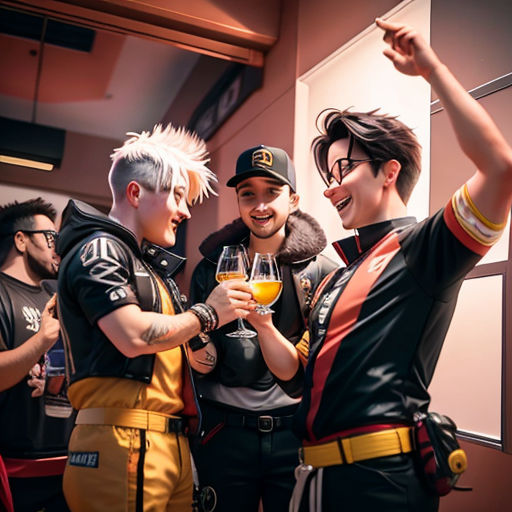 Moto returns home, feeling proud of himself and happy to have helped his friends. As he drove back to his field, he reflected on his journey and how much he had grown and learned. He realized that he had faced his fears, overcame obstacles, and helped his friends with all his strength and cleverness. He felt a sense of accomplishment and was proud of the monster truck he had become. As he pulled into his field, his best friend welcomed him with open arms, and Moto knew he was finally home.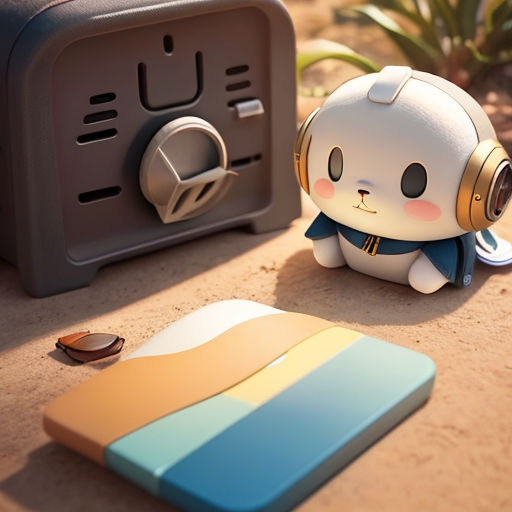 Moto realizes that he has become a better, braver monster truck because of his journey. He looked at himself in the mirror and saw a monster truck with a newfound sense of confidence and bravery. He knew that his journey had changed him and made him stronger, both physically and mentally. He remembered all the obstacles he had faced and overcame and knew that he could do anything he set his mind to. He felt ready to take on any challenge that came his way and knew that his adventure was just the beginning of many more to come.