Return to Library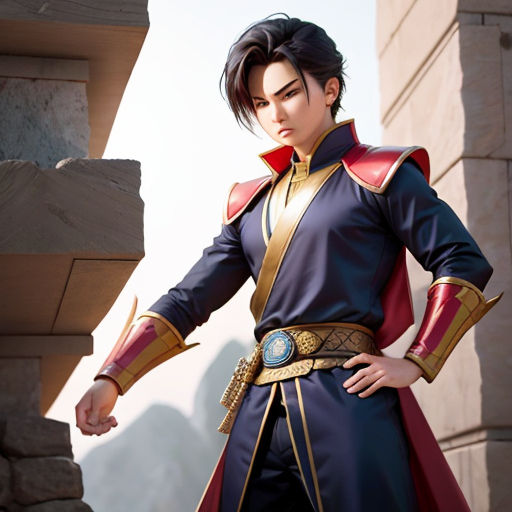 The Great Ninja Magician
a story by Storybird
by Storybird
Created on 25 May, 2023
When the world is in danger, a ninja magician rises up to save the day!
The End.
Did you like this story?
Share it with your friends and family on social media!
https://storybird.ai/library/the-great-ninja-magician
Did you like this story?
Share it with your friends and family on social media!
https://storybird.ai/library/the-great-ninja-magician
If you liked that, we think you'll like:
When the world is in danger, a ninja magician rises up to save the day!
Once upon a time, in a distant land, lived a ninja magician named Hiro. One day, while performing a magic trick, he overheard the evil sorcerer, Zoltar, discussing his plans to destroy the world. Determined to stop him, Hiro sets out on a perilous journey that will take him through enchanted forests and treacherous mountains. Along the way, he meets a brave team of warriors, and together, they embark on a quest to save the world from certain doom.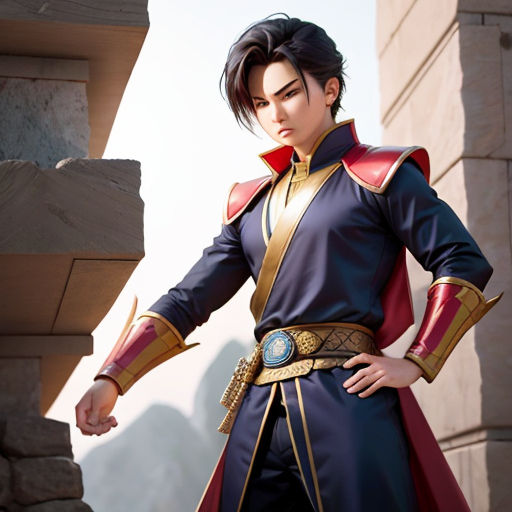 Hiro and his team confront dangerous creatures and overcome obstacles. They finally arrive at Zoltar's dark castle. But the sorcerer is prepared for their arrival. He unleashes his most powerful spells and attacks them with his army of monsters. The team fights valiantly, but Hiro knows that the only way to defeat Zoltar is by using his magic to weaken the sorcerer's powers.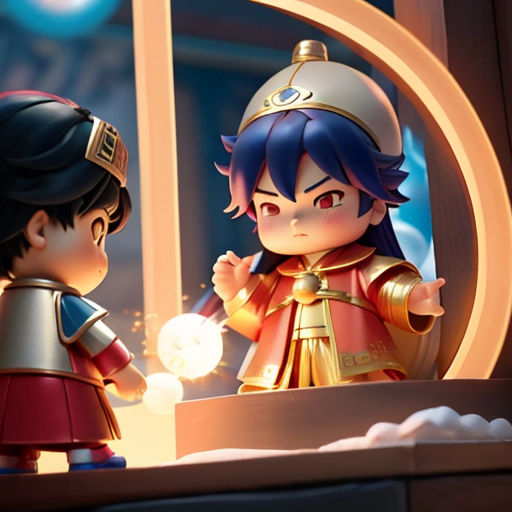 The ninja magician faces obstacles such as traversing treacherous terrains and dodging deadly traps set by the evil sorcerer. During their journey to the castle, they cross a perilous bridge suspended over a bottomless canyon. The bridge begins to crumble and break, but Hiro uses his magic to create a solid path and safely guides his team across. They continue towards the castle, but the sorcerer's traps become even deadlier.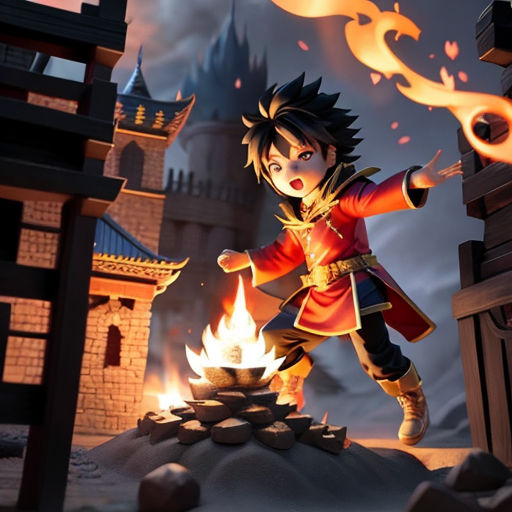 As Hiro and his team travel, they come across a group of unlikely friends who offer to help them on their journey. There's Lily, a kind-hearted fairy, who can shrink people down to size to help them navigate through small spaces. Then there's Eric, a talking squirrel, who knows the forest like the back of his paw and can sniff out danger from miles away. Finally, there's Kiki, a mischievous pixie, who can create powerful illusions to confuse their enemies. With the help of his new friends, Hiro feels stronger and more determined to save the world from evil.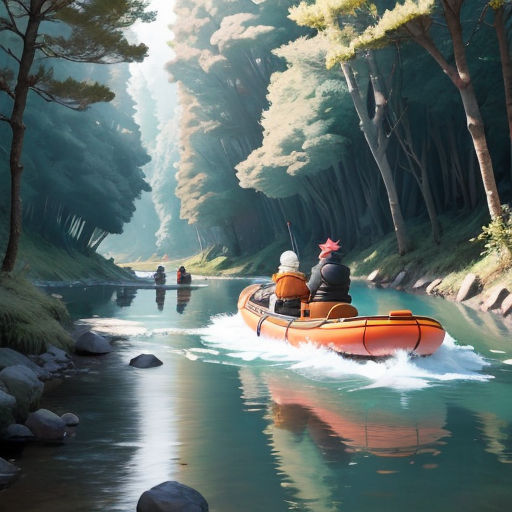 While on their journey, Hiro meets a wise old wizard who teaches him new spells and abilities. Now, armed with the power to sense danger in advance and deflect attacks, he feels confident about facing Zoltar. And with the help of his friends, Hiro is ready to take on the sorcerer and save the world from destruction.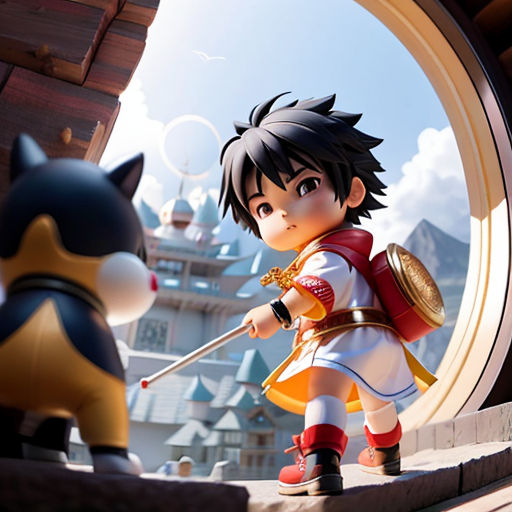 The ninja magician faces Zoltar in an epic showdown. Hiro casts his most powerful spell, but the sorcerer is quick to counter, unleashing a blast of dark energy. The two engage in a fierce battle, their spells colliding in a shower of sparks and flashes. Shadowy creatures rise from the ground, summoned by Zoltar. Hiro deftly dodges their attacks, his focus on defeating the sorcerer and saving the world.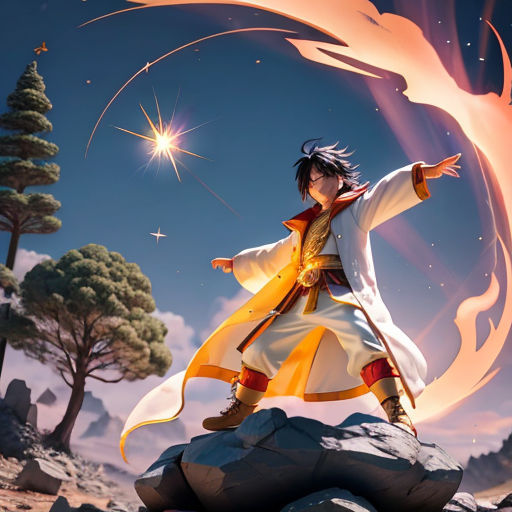 The battle rages on, but Hiro and his team are outnumbered. Despite their bravery, they begin to falter and it looks like Zoltar is about to claim victory. Hiro knows what he must do. He orders his team to fall back and regroup, sacrificing their gains to fight another day. As they flee, Hiro casts a spell to cover their escape and keep them hidden from Zoltar's minions. He swears that they will return and finish what they started.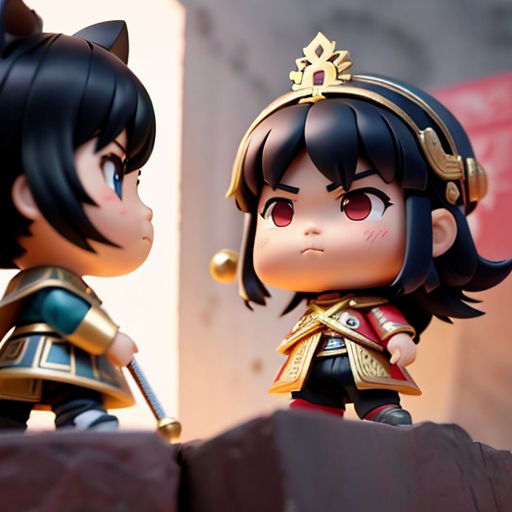 Hiro's friends rally to his side, fighting back Zoltar's army with renewed vigor. Together, they hold the line against the darkness. As the battle rages on, Hiro learns to trust in his friends. He realizes that they are more than just allies - they are a family. Each one brings a unique strength to the battlefield, and their combined powers are greater than anything Zoltar can throw at them. Hiro still knows that he must face Zoltar again, but with his friends at his side, he feels ready for anything.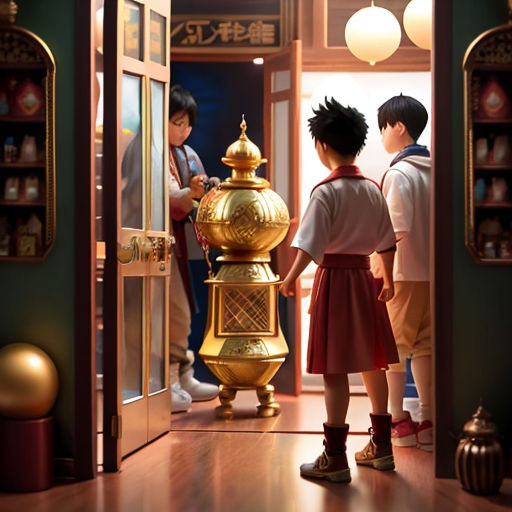 The battle has taken a toll on the ninja magician and his friends. They retreat to a nearby village to rest and heal their wounds. As they tend to their injuries, they discuss their next move. With the sorcerer's power growing stronger every day, they know they need to act fast. After much brainstorming, they come up with a new plan to defeat Zoltar.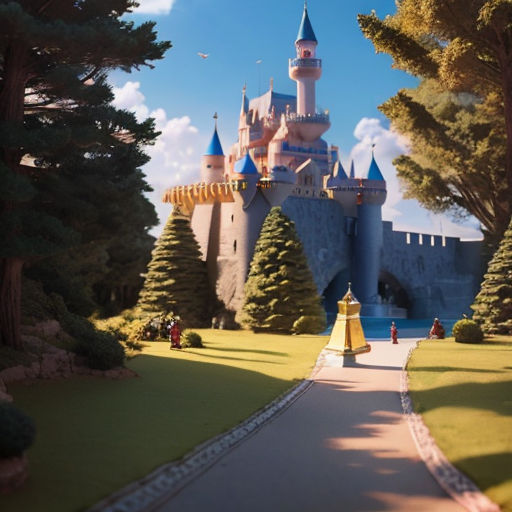 While exploring a nearby cave, Hiro discovers a hidden weapon, the legendary Sword of Light. The sword is said to have the power to slay any darkness and bring hope to those in despair. With the sword in their arsenal, the team feels more confident about their chances against Zoltar. Hiro spends countless hours practicing with the sword, mastering its power.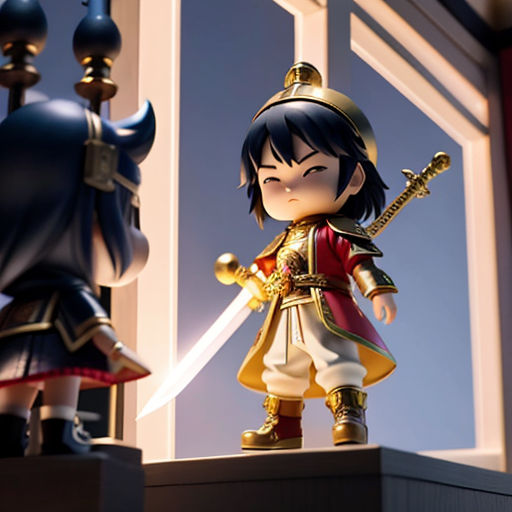 The ninja magician and his team sneak into the evil sorcerer's lair to steal a powerful artifact, the Crystal of Souls. The crystal has the power to drain the sorcerer's energy and make him vulnerable. As they sneak in, they encounter Zoltar's henchmen, but use their stealth and wit to outsmart them. Finally, they reach the crystal, but it's guarded by powerful spells. Hiro uses all his magic to break the spells and grab the crystal, barely making it out alive. With the Crystal of Souls in their possession, they are ready for the final showdown with Zoltar.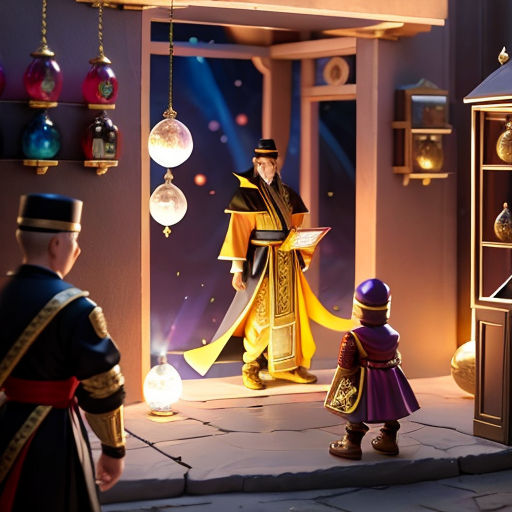 As the ninja magician prepares for the final battle, doubts and fears creep in. Will he be strong enough to defeat the evil sorcerer? He knows the stakes are high, and failure is not an option. He takes a deep breath, centering himself, and focuses on his confidence. With his friends at his side and the Sword of Light in his hand, he feels ready to face whatever comes his way.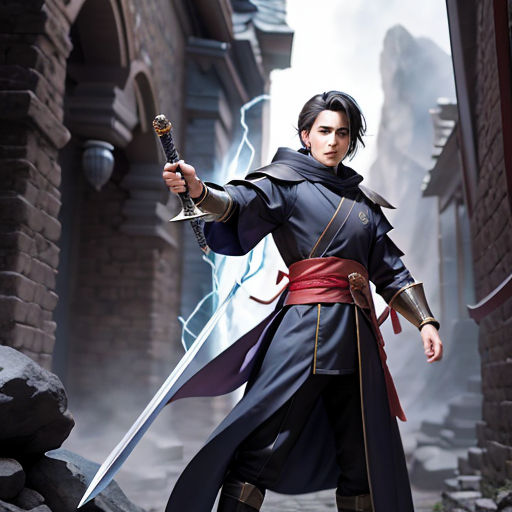 Mere moments into the epic magical battle, the sorcerer unleashes all his powers and attacks with full force. Hiro and his friends return fire, casting spells and dodging the sorcerer's attacks. The air crackles with magic, and explosions light up the sky. Creatures emerge from the ground, and the air is thick with the smell of smoke and sulfur. Hiro summons all his strength and focuses on his training. He and his friends fight with skill and courage, knowing that the fate of the world depends on their success.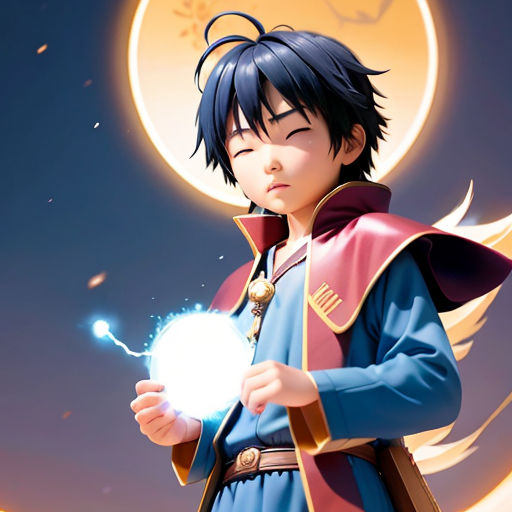 The ninja magician uses his intelligence and quick thinking to outsmart the evil sorcerer. He sees an opening and seizes it, targeting a weak spot on the sorcerer's armor. He strikes with the Sword of Light, and the sorcerer recoils in pain. He realizes too late that Hiro's friends have destroyed the Crystal of Souls, robbing him of his power. Hiro capitalizes on the sorcerer's moment of weakness, casting his most potent spell. He and his friends channel their collective magic, and it strikes the sorcerer, destroying him forever. The world is saved, and Hiro and his friends celebrate their victory. But they know that danger is always lurking, and they must remain vigilant to protect their world from dark magic.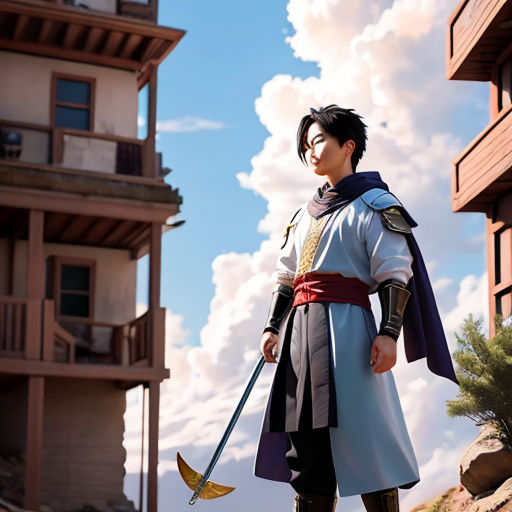 Hiro and his friends emerge from the battle victorious, but he knows he couldn't have done it alone. He thanks his team for their loyalty and bravery, knowing that they are more than just a team – they are family. He reflects on how his mission has taken him far from home and how he's grown as both a person and a magician. Hiro knows that his journey isn't over yet, but he's ready for whatever challenge comes his way.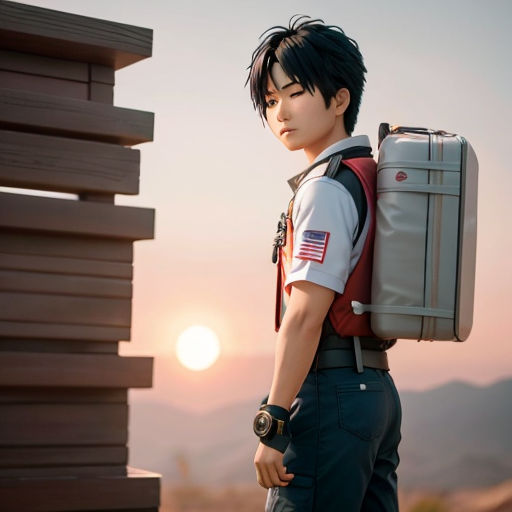 As Hiro returns to his village, he gets a hero's welcome from the townspeople. They thank him for saving their world, and Hiro feels honored and humbled. His friends stand by his side, proud of the role they played in his victory. Hiro is grateful for the opportunity to have saved the world and to have met so many wonderful people along the way.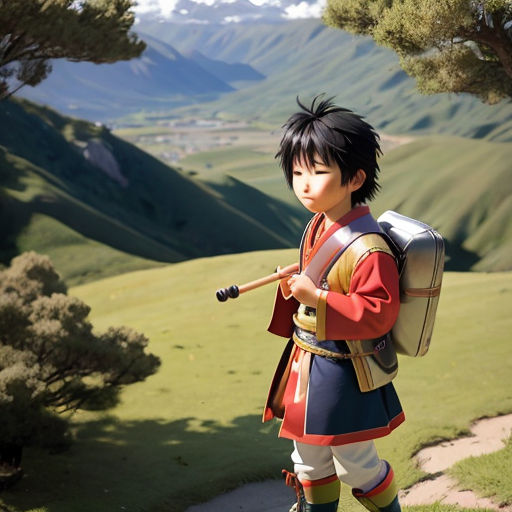 As the excitement fades and he reflects on his journey, Hiro realizes that he's grown as both a person and a magician. He's encountered many dangers and learned valuable lessons. He's gained new skills and abilities and discovered the power of friendship and teamwork. Hiro knows that he may be called upon again to save the world, but he's ready for whatever challenge comes his way.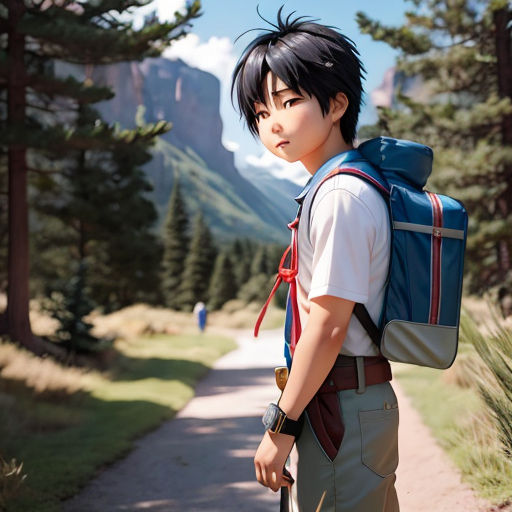 As Hiro closes his eyes, he sees the faces of those he's saved and the friends he's made. He reflects on his journey and the lessons he's learned. He knows that he's stronger and braver than ever before. Hiro smiles as he thinks about what the future holds. Though he doesn't know what lies ahead, he's ready for anything – armed with his magic, his friends, and the lessons of his journey.